NodeXL Pro adds import from X (formerly Twitter)
Given the recent changes in access rules for the Twitter API, the NodeXL team has implemented a new X (formerly Twitter) importer for NodeXL Pro.  This new data importer provides access to X/Twitter data via the web JSON interface.  Users can now import data into NodeXL Pro (v.518+) directly from X/Twitter.  This feature is now present in the NodeXL Pro > Data > Import menu.
Here is a sample NodeXL data set created by the import of X/Twitter data: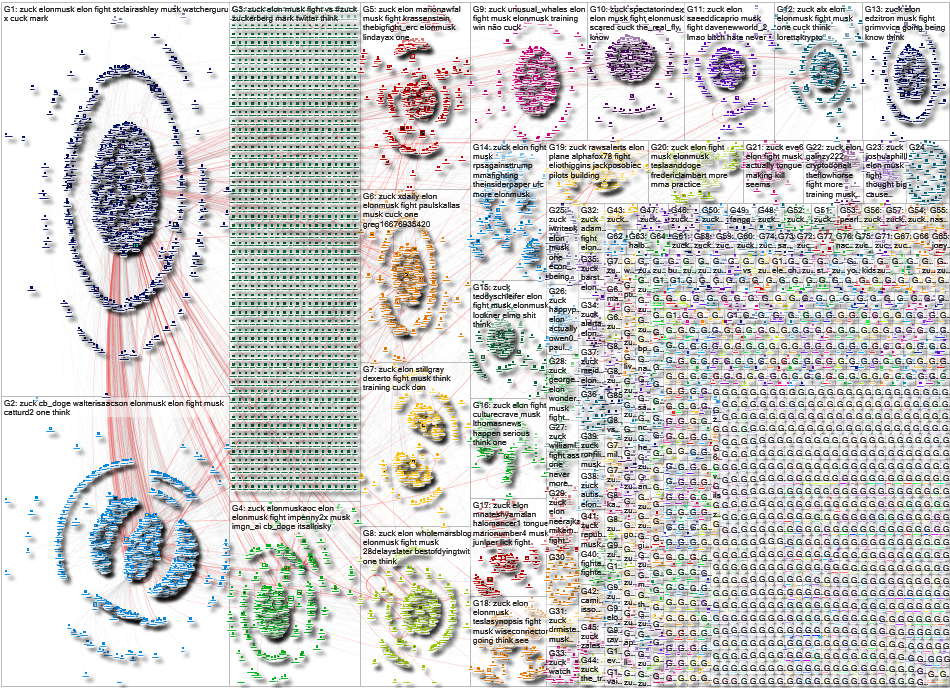 Using the JSON web interface, we are now able to collect 20 posts (Tweets) per API call.  The collector is rate limited every 50 api calls and it then waits 15 minutes before starting to collect data again.  That generates about 10k tweets in about 2.5 hours.   So far we are getting most of the data we were getting via the older Twitter API 2.0 importer (which no longer works). It is not clear how long this end point will remain accessible, please plan accordingly. NodeXL Pro users are asked to login with a valid X (Twitter) account (creating additional accounts may be a good practice).
All NodeXL Pro users will be updated automatically or you can force the update by installing this:
Also, note that NodeXL Pro now imports and extracts network data sets from commercial social media data providers including
TweetBinder
,
Brandwatch
and TalkWalker. Coming soon, support for Metricool, Meltwater, SproutSocial and Sprinklr.
Any other commercial data providers you are using? Let us know!
Also, coming in the Fall: importers for Telegram and WhatsApp.