NodeXL Pro adds import from Tweet Binder
Given the recent changes in access rules for the Twitter API, the NodeXL team has implemented an importer for data sets created by TweetBinder. This commercial service provides access to Twitter data along with other platform data sources. Users can now import data into NodeXL Pro (v.514+) from the workbooks generated by TweetBinder. This feature is now present in the NodeXL Pro > Data > Import menu.
Here is a sample NodeXL data set created by the import of TweetBinder data. Note that because TweetBinder does not include profile links for each user, the images of these users are not available.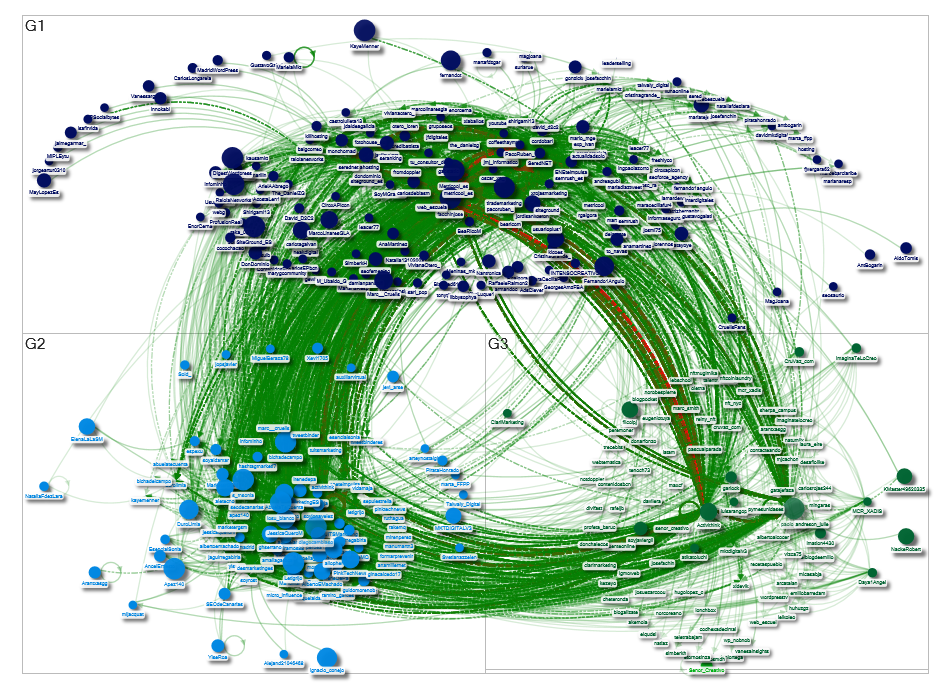 NodeXL Pro can now import from a wide range of social media data sources including flickr, wikis, Reddit, TweetBinder, Twitter (for paid API users), and YouTube.